Sectra
Sectra is the security training company and in all its aspects it is the absolute key to the success of Guard-Alert's operations. Training is undertaken for guards, dogs and their handlers.   All security personnel within the Guard-Alert security, from the lowest to the highest in rank, are comprehensively trained in security work at Sectra.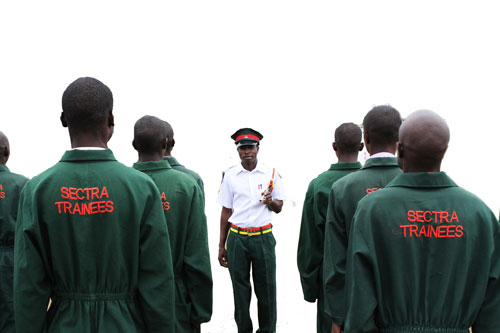 Regular refresher courses are undertaken to ensure that Guard-Alert personnel are always up-to-date with the latest trends in the security sector.
The following courses are offered by the training institution:
Basic security guard course
Security officers course
Supervision course
Dog handling course
Firearms and Cash in transit course
Undercover course
Sector specific  security courses e.g. mining, hotels and retail
In addition to offering training for guards, Sectra has its own 'kennel', which offers a continuous breeding programme producing well-bred and highly trained dogs, which are at work with their handlers throughout Zimbabwe.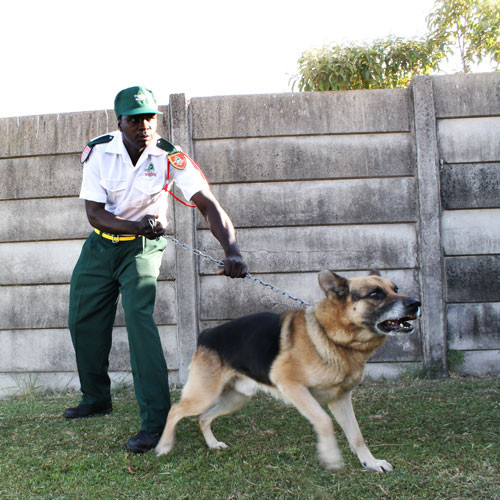 Services
Variety of security courses
Basic security guard course
Security officers' course
Supervision course
Dog handling course
Firearms and Cash in transit course
Undercover course
Sector specific  security courses covering mining, hotels and retail
Aggression and obedience training for dogs
Nutritious dog meals for sale
Boarding facilities for dogs for the traveller
Reports and latest photos of dog will be emailed to put your mind to rest while away